EARLY REGISTRATION before June 30, 2021:
Regular fee - € 550
Students fee - € 200
Accompanying persons fee - € 300
20 IHPC&S Participant Name, Middle Name

*

E-mail address for participant certificate sending

*
* - required field
The payment processing is provided on the authorized page "Gazprombank" (Joint Stock Company). The safety of payments is guaranteed with the help of "Gasprombank", which functions on the base of modern protocols and technologies developed by international payment systems Visa International, MasterCard Worldwide and MIR Accept, 3D-Secure: Verified by VISA, MasterCard SecureCode.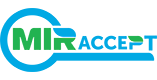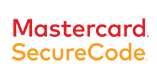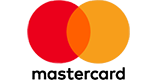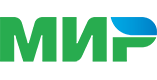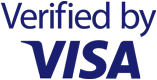 Processing of accepted confident data of the card Owner is executed in the processing center of "Gasprombank", which is certified according the standard PCI DSS. The safety of transmitted information is provided with the help of modern protocols of safety guaranteeing in the Internet networks.
For Conference fee payment:
1. Choose the variant of the Conference fee
2. Get acquainted and confirm that you know the rules of the payment arrangement and the money repayment.
3. Press the button "Pay" an this will ensure the readdressing into the payment page of Gasprombank for entering the properties of the bank card and payment fulfillment


4. On the payment rage enter the number of card, month and year of the card end and CVC2/CVV2 code, then press "Pay now"


5. After fulfillment of successful payment, the notification "Operation successfully executed" appears.

Discarding of money will be executed in Russian Rubles according the current exchange rate of Reiter

Confirmation on the Conference fee payment and the Certificate of Conference participant in the form of the electronic copy will be send to you via the e-mail to your electronic address. You can obtain the documents originals at the Conference registration stand in the Congress-center of the Grand Hotel Kempinsky-Gelendzhik.

If you do not obtain the confirmation about Conference fee payment and the Certificate of the Conference participant in the form of the electronic copy to your e-mail address during 5 working days, please, contact to Organizing Committee by the address 20ihpc@heatpipe.ru Mariia Shirokova, Secretary of the Organizing Committee Joint 20th IHPC& 14th IHPS, ph. +7(962)949-54-10.

In the case of your refusal from participation in the conference, the Conference fee will be reimbursed during 30-days period after finishing the conference with deduction for the organization expenses.




Welcome to 20th IHPC & 14th IHPS!

Address: Krasnokazarmennaya 14, Moscow, 111250 Russia.

Phone: +7 (962) 949-54-10

Email:

20ihpc@heatpipe.ru